Our Tuscan Farmhouse Fall Tour
Last November I made Trips4Fundraising Tuscany Farmhouse package a reality with a small group of girlfriends. Our tour Pat organized was just splendid. Our villa host, Rita, pictured here took exceptionally good care of us. Her villa near Bocine dates back to the 1800's and the large farm it sits on was purchased by her Grandfather in the 1940's. The charm of this villa is tied to its location, right in the center of Tuscany between Arezzo, Florence and Siena and placed on the south-eastern borders of Chianti. We want to return for a special Porcine mushroom tour next fall and go mushroom picking and learn some Italian porcine mushroom recipes.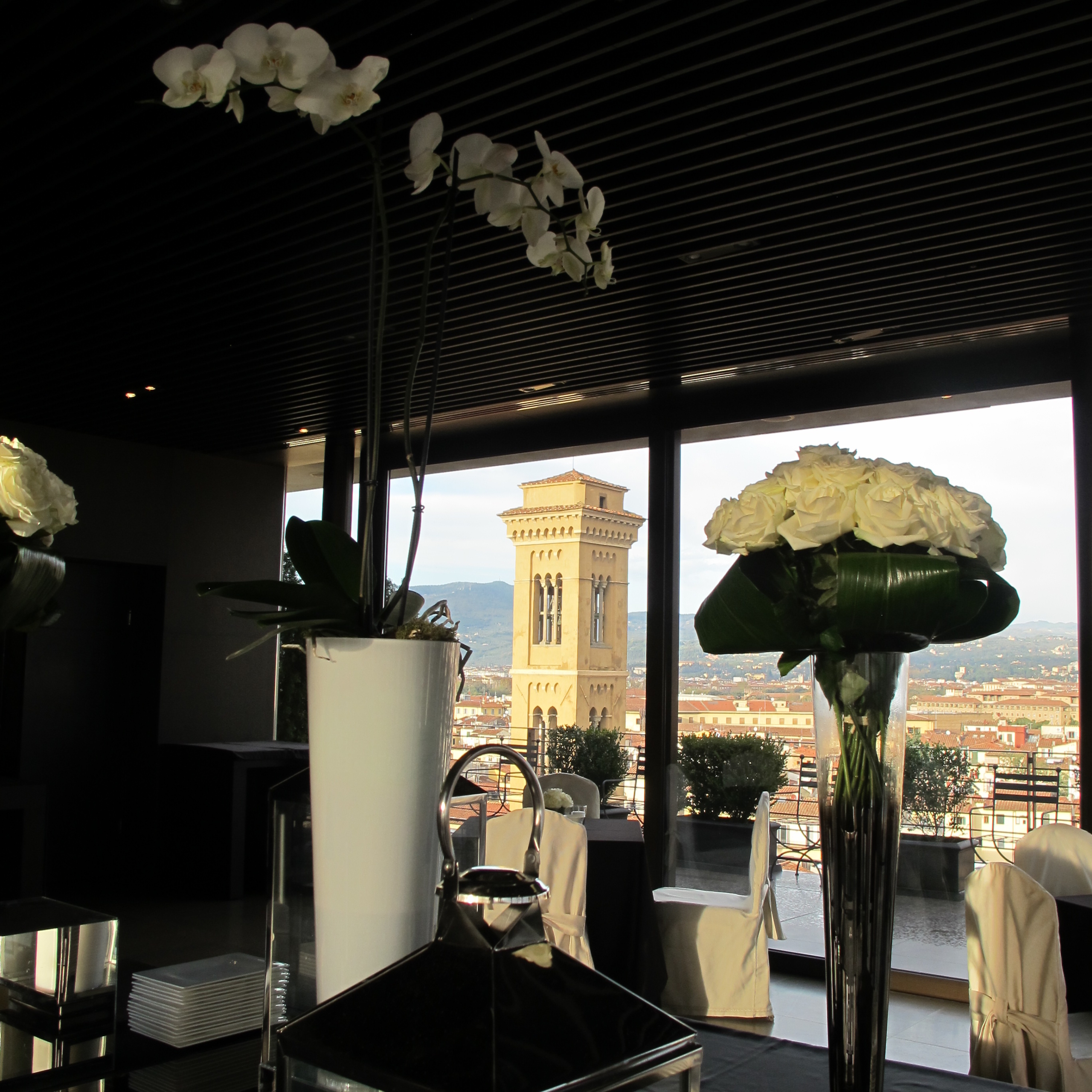 This location is perfect to invite family and friends for a special celebration you have in mind and visit the wine cellars that produce some of the most renowned wines in Italy and taste the products of the estate in a special context , in the very place where they are made.
We visited Poggio Molina for my most memorable authentic farmhouse wine dinner EVER with owners, Claudio and Alba! The 90 hectare farm is situated in the hills of the Val'd'Ambra. They produce high quality wines, olive oil, corn, potatoes, livestock and other crops. Our meal  of porcine mushroom cream, baguettes, traditional Ribollita Tuscan soup, eggplant, preserved olives, tomatoes in olive oil, prosciutto and Poggio Molina Chardonnay from 2010's grape harvest: all produced at the farm was extraordinary and a first class experience.
PaolaWe  checked out Lucca and a beautiful villa with pool there. Another great option for families. Montepulciano was one of my favorite towns to visit; perched on a mountaintop with beautiful views of vineyards and small farms. An ancient underground winery and unique artisan and gourmet food shops made me want to settle right in for the season!
We also spent time just 15 minutes outside Florence with Paola. Her 17th century aristocratic villa sits on a lovely historical estate with an olive and cypress grove. The attention to detail in every corner was marvelous.  Paola loves collecting antiques and interior decorating and does a fantastic job. The villa is set up nicely for different sized groups.  Paola gave us a lovely historical walking tour of Florence. The city is magestic. My favorite location was the rooftop at the Westin, pictured here, situated in the middle of the city-a grande location for a family dinner or cocktail with friends. Can't wait to return!