An Oenophile Getaway to the Washington Wine Country and a stay at the Willows Lodge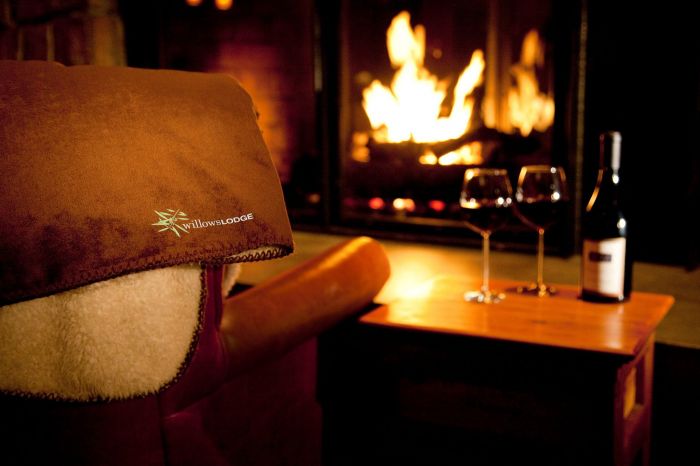 Article co-written by Alyssa Johnson and Glenn Harris
In the United States, outside of Seattle is the little hamlet of Woodinville. It is the ground zero of Washington Wine Country with a bounty of winemakers, wineries, and countless places for lovers of the grape to sip, taste, and explore. It is here that oenophiles stray for a weekend away from the hustle and bustle of Seattle or travel in from around the world. Savvy travelers to this region invariably choose Willows Lodge as the ideal respite to take in all of the wine and wonders of the Pacific Northwest's wine region.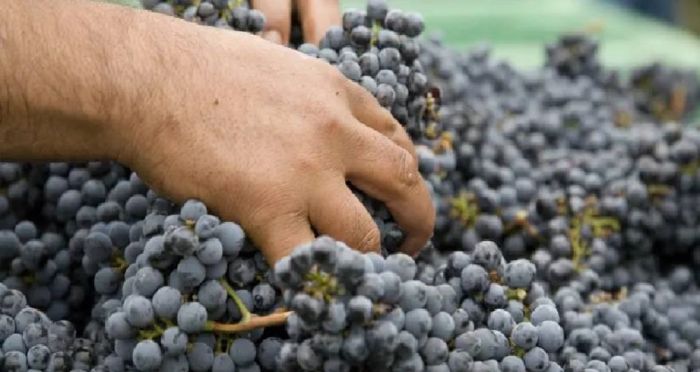 Willows Lodge
Wine has been loved by man since its earliest known history dating back 6,000 years in Armenia. The grape's fermented juice was then cultivated by the Greeks in Santorini and a few thousand years later, further refined by Italians. As we know, it was the French who elevated wine to its highest level to create the modern standard of what we know to be a fine wine. The old world wines of Europe are the grand dame of the wine industry respected for their techniques of cultivation, blending and ways to create a superior wine. Be that as it may,  the new world wines have created a relatively new breed of fantastic wines that are respected internationally, loved regionally and around the world and often considered more approachable.  A century ago, the United States entered the fray of new world wines along with Australia, New Zealand, Chile and Argentina to create award-winning wines with a strong following. The wines of Washington State, along with Oregon, New York and California are part of America's grand new wine tradition.

Willows Lodge
In the heart of Woodinville Wine Country, Willows Lodge rests on five beautifully landscaped acres along the Sammamish River. It is located at ground zero of Washington's finest wineries such as Chateau Ste. Michelle, Columbia Winery, and Novelty Hill Januik Winery among over one hundred others sitting a stone's throw away from the lodge.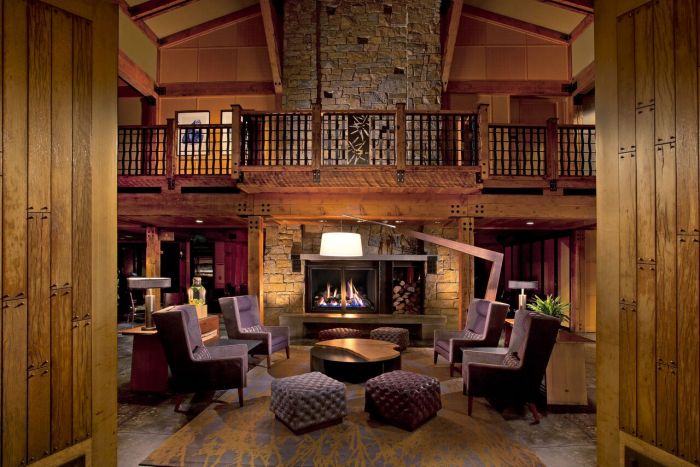 Willows Lodge
Willows Lodge is picture perfect for a visit to the region with a rustic-chic log cabin esthetic of exposed wood, rock and slate accents and beautiful pieces of reclaimed beams, mantels and woodwork. The lodge's centerpiece is a gorgeous stone fireplace warming up the lobby where guests can enjoy complimentary warm spiced cider during the winter at the Fireside Lounge. Guests will also admire the Northwest Native American artwork and vintage photography of the Sammamish Valley's early settlers and loggers throughout the lodge. Although rustic, this lodge is completely luxurious with all the creature comforts the well-heeled traveler would expect in an uber relaxed and friendly setting. The sound of falling water is present throughout Willows Lodge in peaceful water sculptures and ponds in the sculpted gardens, and lush courtyards.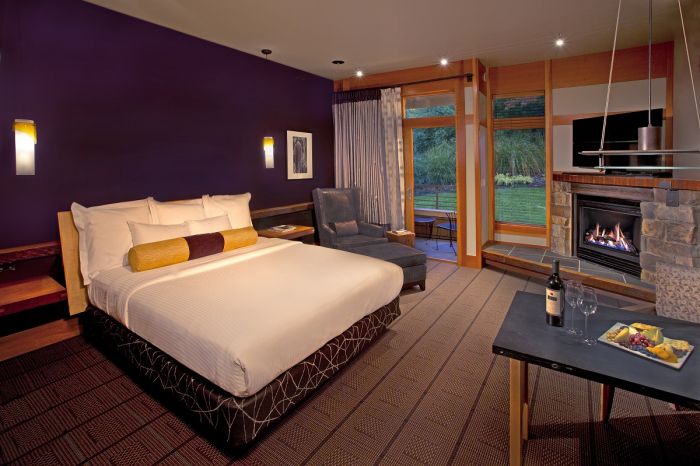 Willows Lodge
The 84 guest rooms and suites of Willows Lodge are spacious and well-appointed with fine amenities, furnishings and all the necessary extras and little surprises. All the rooms are individually decorated with toasty stone trimmed fireplaces, fine furnishings, modern pendant lighting.  The bathrooms feature Moen digital showers, granite, stone and tile bathrooms with a large deep soaking bath for two. Couples love the romantic in-tub dining with a drawn bath topped off with bubbles, floating rose petals, chocolate dipped strawberries, Champagne for two and a signature dessert.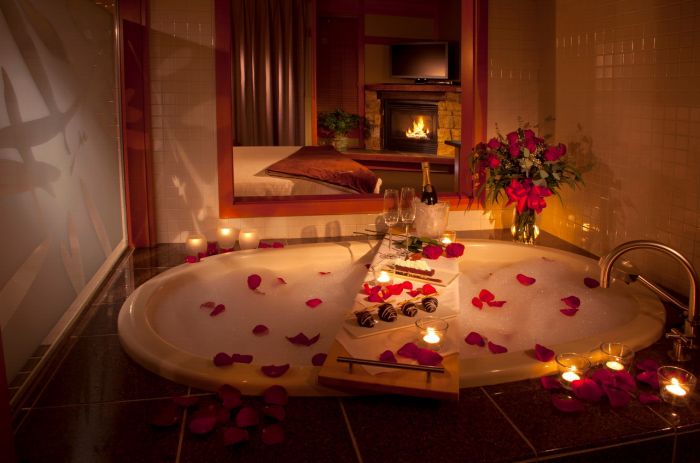 Willows Lodge
Willows Lodge offers four gourmet dining experiences. In the evening, flaming torches lead the way from the lodge through the old growth cedar walkway to the Barking Frog restaurant. The dining experience is as dramatic as the entrance with an innovative seasonal menu of ingredients sourced from local farmers, food artisans, and foragers. Expect a fine meal of fresh and delicious dishes, using local ingredients native to Woodinville and Washington State.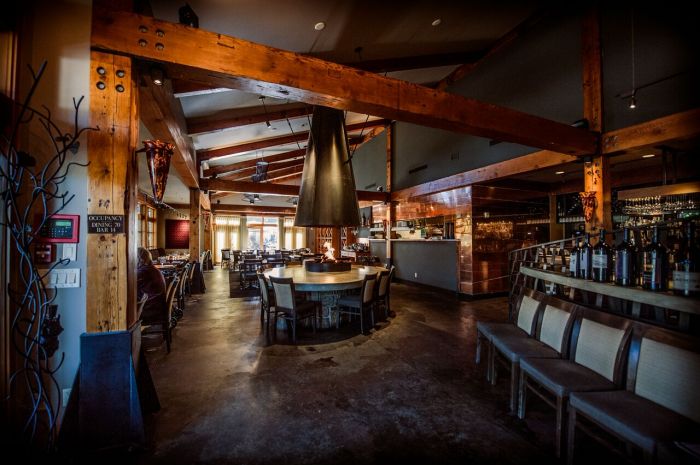 Willows Lodge/ Barking Frog
One can never forget that Willows Lodge is in the heart of the Pacific Northwest wine region. The wine pairings at the Barking Frog give a journey through the region's top wines curated by the restaurant's talented and heralded sommelier, Cara de Lavallade. Cara and the Barking Frog restaurant have been the recipient of Wine Spectator's Award of Excellence for 5 consecutive years.  Cara has personally curated the list and has selected each of the local, regional, and international wines and enjoys sharing her passion with guests by pairing wines from their 1800 bottle cellar.

Willows Lodge/ Barking Frog
Guests will never grow bored at Willows Lodge with so much to do on the property and the great outdoors. Guests enjoy strolling through the gardens where you can meet the two resident pot belly pigs. By the way, family pets are also welcomed at the lodge and treated equally well there. Complimentary bikes are also on property with delightful bike-friendly paths such as the twenty-six mile paved Burke Gilman trail which also borders Willows Lodge. Woodinville's lavender fields bloom during the summer when it's not uncommon to see hot air balloons flying over the majestic valley and an unforgettable adventure option for guests.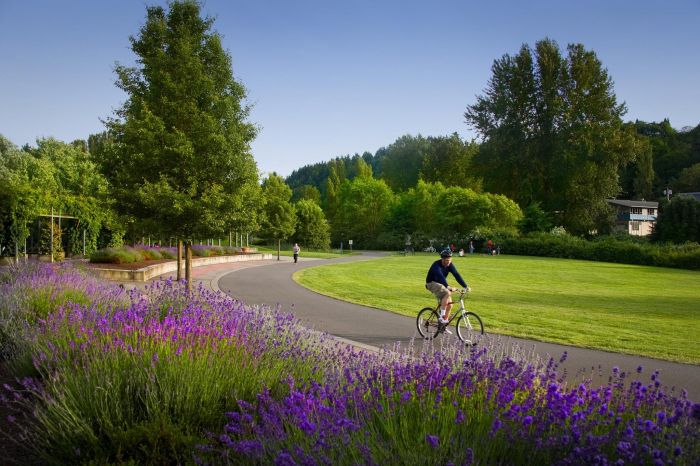 Willows Lodge
For another level of rest and relaxation, the Spa at Willows Lodge provides a unique form of unwinding tranquility with a steaming outdoor heated pool and relaxation room for before and after indulgent body treatments.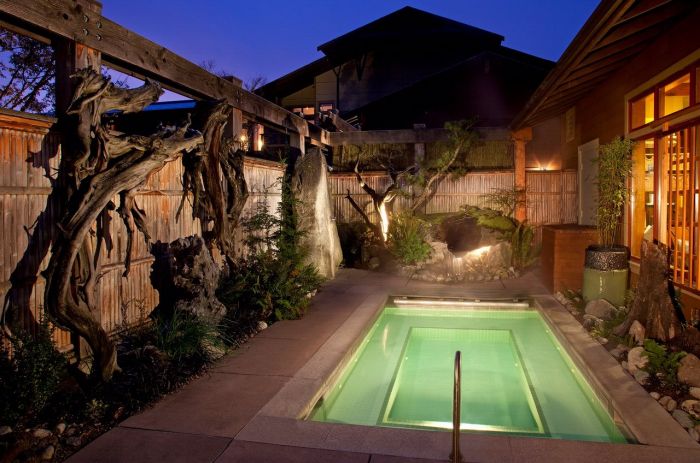 Willows Lodge
Again the main reason for visiting this area is for the love of the grape. A short stroll around the corner from Willows Lodge, visitors can enjoy a sensory experience at Novelty Hill Januik winery renowned for its premium varietal clones. Novelty Hill Januik's most acclaimed winemaker, Michael Januik has been making wine in the Columbia Valley for 35 years. Now, his son, Andrew has branded his own unique label, Andrew Januik Wines most known for their Cabernet Sauvignons: Lady Hawk and Stone Cairn. Their Rose has a hint of sweetness, yet dry and beautifully colored and is known for its consistency. In 2018 they will be releasing a GSM Rhone style limited production wine.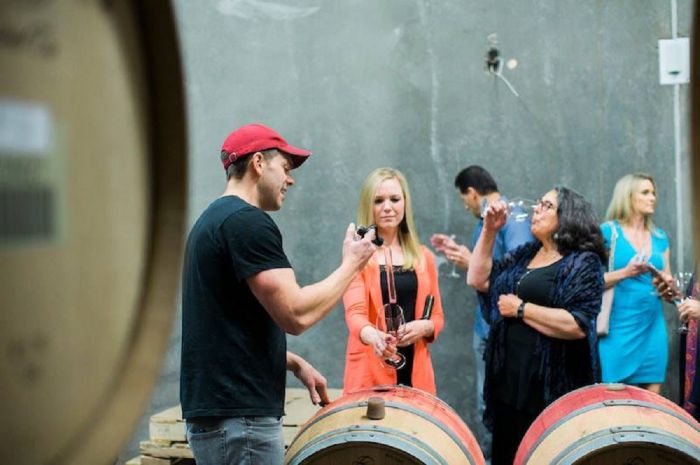 Novelty Hill Januik
Local tech giants, Microsoft, Facebook and Amazon can regularly be seen holding meetings at Novelty Hill Januik on one of their terraces, private cellar room, or taking a break at the bocce court. The contemporary open concept facility has a two-story production process which is revealed through glass walls illuminated by natural light. Outside, beautifully landscaped terraced gardens grow the kitchen's herbs and vegetables for their flavorful food pairings.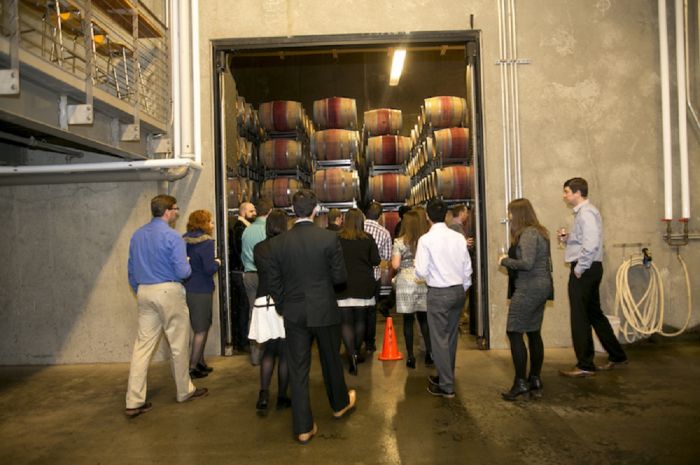 Novelty Hill Januik
The Pacific Northwest is where America competes on the world stage and is regularly recognized as creating some amazing wines. As this is wine country, the wine lover must spend part of their holiday visiting the area's heralded wineries such at the Novelty Hill Januik and others. A perfect Northwest wine experience is Willows Lodge where they can get away from it all in luxurious and elegantly rustic accommodations while enjoying a uniquely Washingtonian wine and dine experience.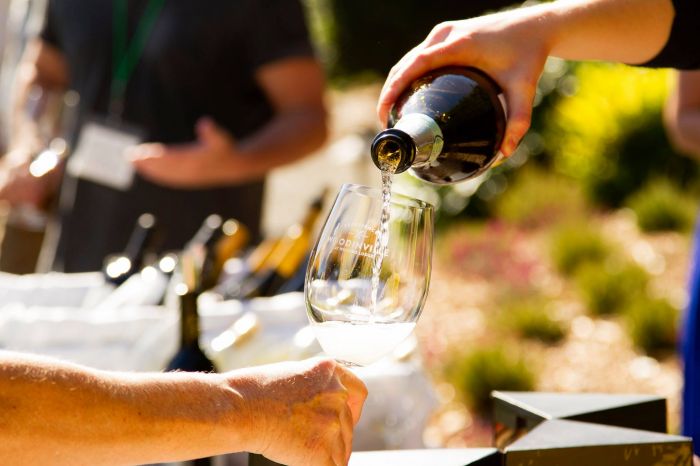 Willows Lodge