Exploring Jungle Luxury in Costa Rica and a stay at Manuel Antonio's Tulemar Resort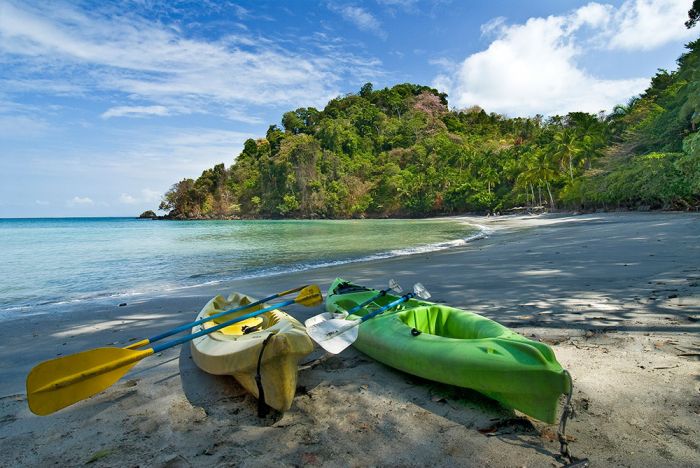 Article written by Alyssa Johnson and Glenn Harris
For those who have never been, Costa Rica is one of the world's most beautiful destinations. Its rich tropical forests are of legend with all types of exotic wildlife and fauna to be seen. Costa Rica's forefathers also loved the unique beauty of their country so much so that 25% of the entire country's land has been set aside in the form of protected national parks. One of their most beautiful coastal destinations is Manual Antonio and an ideal way to take in all that this incredible destination has to offer is a stay at Tulemar Resort.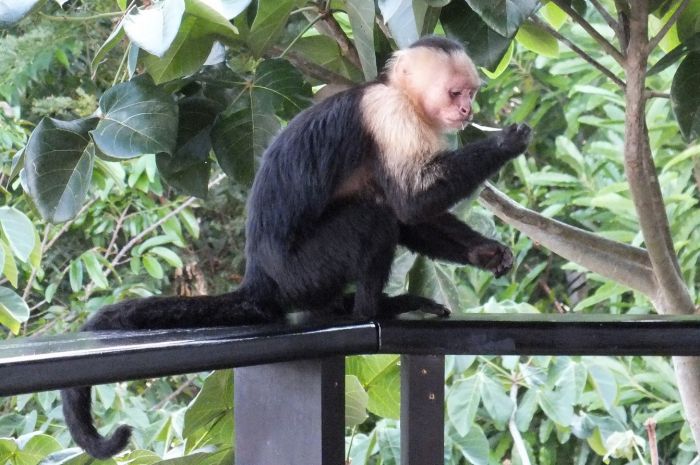 All photos courtesy of Tulemar Resort
Tulemar Resort is located on the Central Pacific coast in a lush rainforest in the heart of Costa Rica's most well-regarded national park, Manuel Antonio. The national park is comprised of 1700 acres and 12 islands and thousands of species of flora and fauna. Guests will see monkeys hopping across treetops as well as sloths, exotic birds and a wide range of other unique jungle animals during their stay.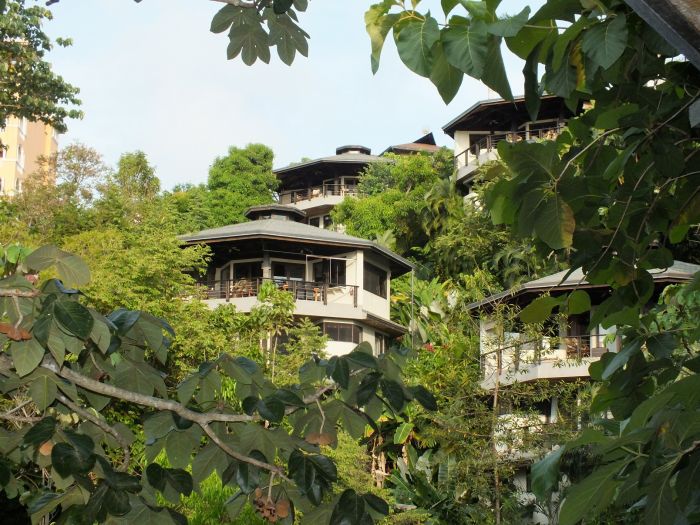 The resort located in a 33-acre gated community and includes 36 – two and three-bedroom units that range from more standard rooms to luxurious bungalows and villas. There are also several three and four-bedroom villas which are ideal for families or groups of friends traveling together.  In fact, the resort was voted number 5 in the world for families by TripAdvisor. It's also an ideal retreat for honeymooners, couples celebrating a special occasion or just looking to reconnect.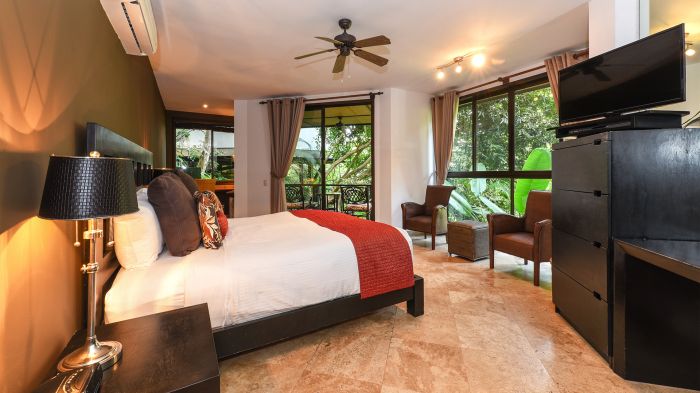 Tulemar Resort provides guests with the best of both worlds; living in the midst of a lush tropical rainforest and the mod cons and luxuries that well-heeled travelers demand. Guests are provided with a personal concierge which is there to assist with all the arrangements during the stay. Feel like a bottle of Pinot Noir, it's a phone call or a text message away. Want your villa stocked with fine wine, breakfast supplies and Costa Rican coffee on arrival, you can arrange that with their private grocery shopping service. Other services complete the stay such as a personal chef, maid service, spa services at your villa, tour booking, and a beach shuttle.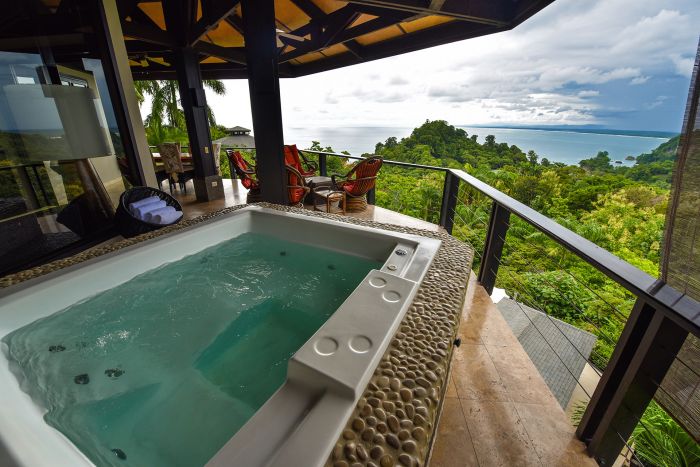 The 2 and 3 bedroom Premium Villas have Jacuzzis located on the top floor veranda and are a great way to watch the sunset over the Manuel Antonio Coastline. The Premium Villas are literally in the middle of the jungle so, from the bedrooms, living room or the spacious veranda, guests find themselves up close with White Faced Monkeys, toucans, and Blue Crowned Mot Mots to name a few.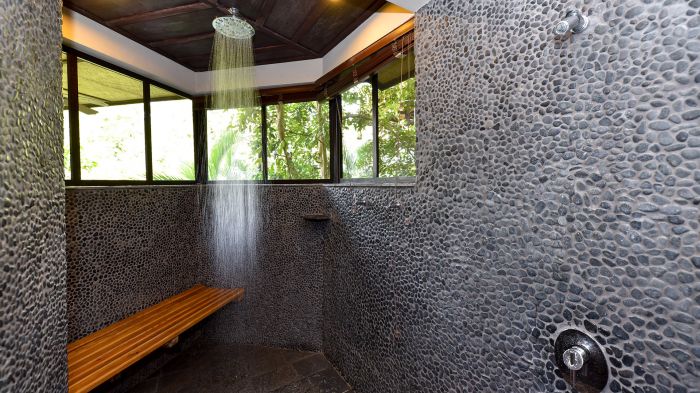 The open floor plan on the top floor has a spacious living room that opens onto the 180-degree veranda and unobstructed views of the surrounding natural beauty. Each of the 2 and 3-bedroom Premium Villas features spacious and well-stocked gourmet kitchens with granite counters, and travertine floors ideal for entertaining while a private chef creates a delicious meal.
Each Premium Villa also comes with Wi-Fi, cable TV, DVD Player, A/C, daily maid service, and washer & dryer.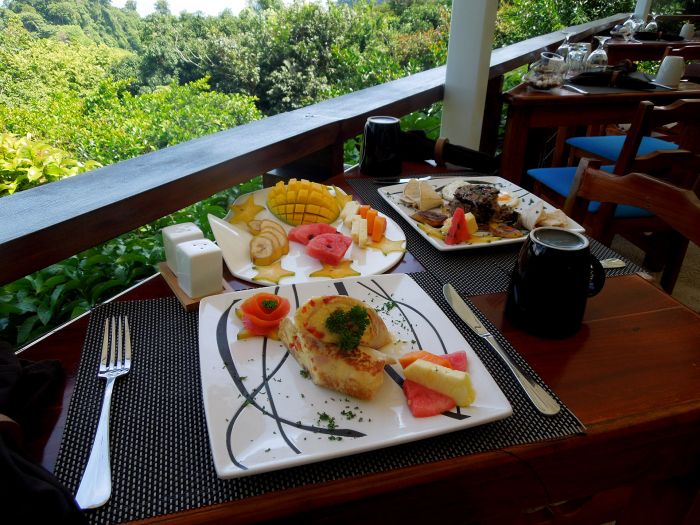 Aside from preparing your own meal in the villas or having a private chef do the honors, there are plenty of dining options from casual to gourmet.  The TuleCafe overlooks the Pacific Coast and offers healthy dining options such as fresh Ahi Tuna Tacos and Ahi Poke, seafood burritos, fresh salads and blended fresh fruit cocktails. At Tulemar's beach, guests can enjoy the low-key beach bar and food service under the swaying coconut palms.  Victoria's Gourmet Italian Restaurant is a fine dining option for dinner which serves Italian cuisine and fine wine.   The area also has numerous restaurants within walking distance of the resort.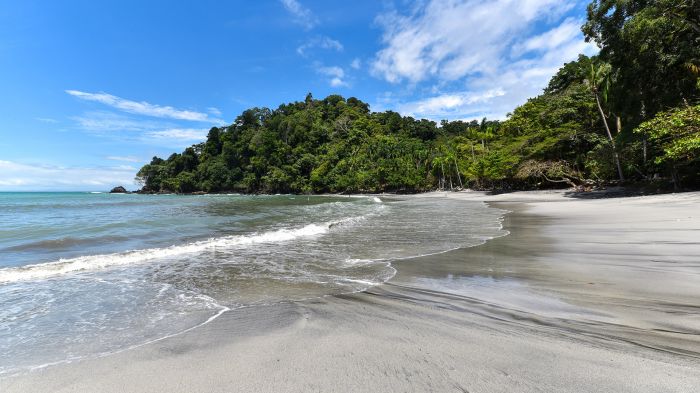 Tulemar has its own sandy beach and shady palm trees with complimentary lounge chairs, umbrellas, kayaks, boogie boards, towels as well as food and beverage service. Guests return year after year to get away from it all and to become immersed in nature in a safe environment.  So much so that it's been rated the #2 Best Hotel in the World in the TripAdvisor Traveler's Choice Hotel Awards 2018.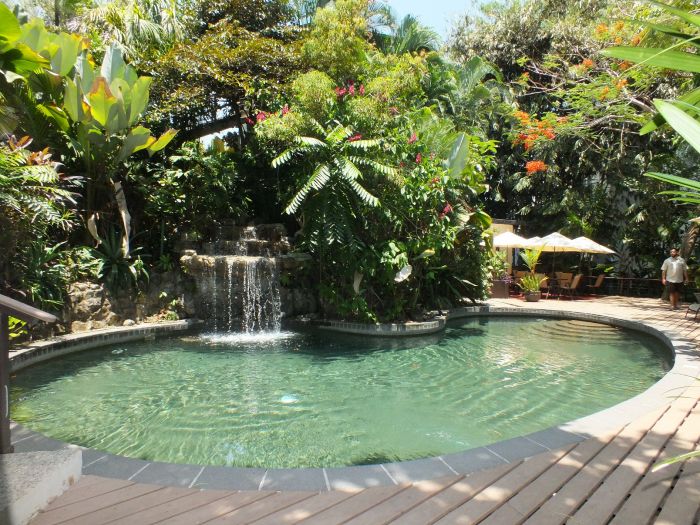 But the reason that guests come to the resort is for nature. Tulemar works to preserve the natural setting by planting water apple, star fruit, and beach almond trees and in doing so, attract an abundance of wildlife such as the red and blue Scarlet Macaws, Aracari Toucans, White Faced and Howler Monkeys, Two and three Towed Sloths, Koatis, iguanas and much more.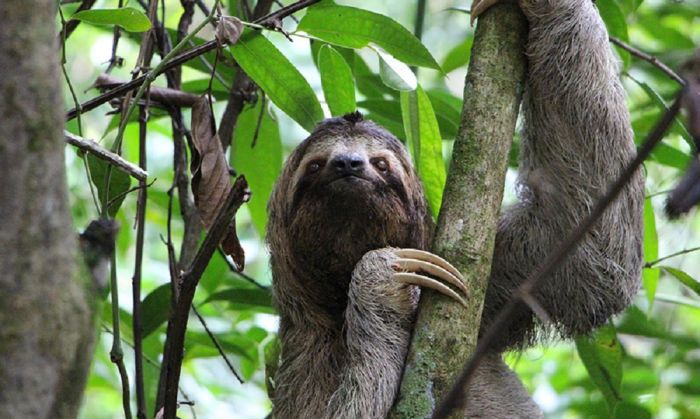 Costa Rica is the land of sloths and these slow-moving animals live on the grounds of Tulemar.  Tulemar Resort supports the Sloth Institute Costa Rica.  The non-profit organization offers guests a TSI Slothwalk daily that funds the institute and reintroduces rehabilitated sloths into the wild and expand the welfare and conservation of this interesting creature.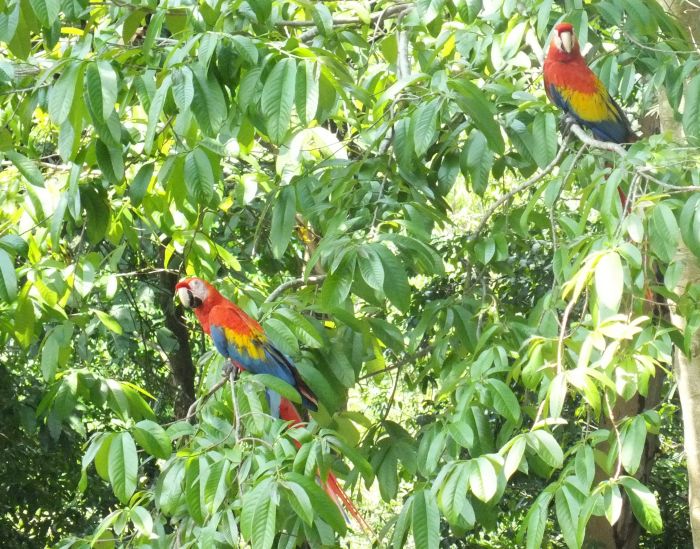 There is so much to do and see at the resort from enjoying the exclusive beach in a calm cove perfect for boogie boarding, swimming, kayaking and relaxing to just relaxing and watching the wildlife from your veranda or patio.  Four pools quickly quench the heat of the day and are sprinkled throughout the property adding to this tropical piece of heaven.
While in Manuel Antonio, visitors enjoy river rafting, horseback riding to waterfalls, parasailing, sports fishing, night and day jungle walks, kayaking in the mangroves, and many other adventure activities.
There's a reason that Tulemar Resort was voted the best number two hotel in the world by Trip Advisor travelers. Tulemar Resort is the place where family and friends come to experience the magic and breathtaking wildlife of Costa Rica's Manuel Antonio.