Finding Nirvana in Oregon's Wine Country and the Youngberg Hill Vineyards and Inn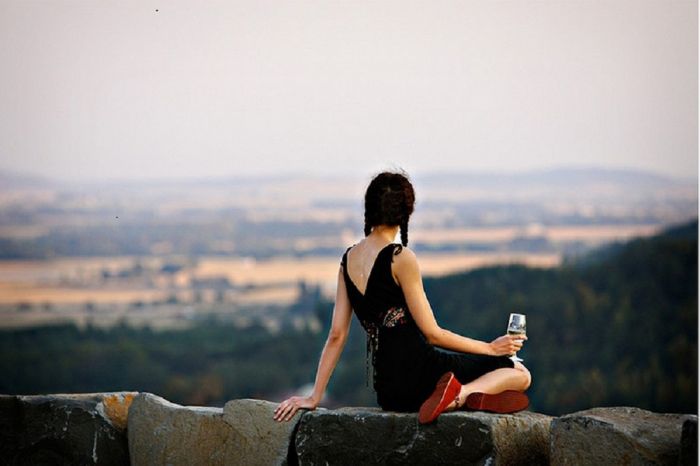 Article written by Alyssa Johnson and Glenn Harris
For those who love wine, nirvana is a long weekend in the most stunning of wine regions surrounded by rolling hills of grapevine trellises as far as the eyes can see. We love to be immersed in the wine land staying at a boutique inn where we can walk out of our villa into the rows of our favorite grape variety and feel the terroir beneath our feet. Such a place exists in the rolling majestic hills of Oregon's Willamette Valley. This beautiful hamlet is where you'll find Oregon's premier wine country estate which has been recognized by Wine Spectator as one of their favorite locations in the world. For the lover of the grape, nirvana is found at the 50-acre country estate of Youngberg Hill Vineyards and Inn.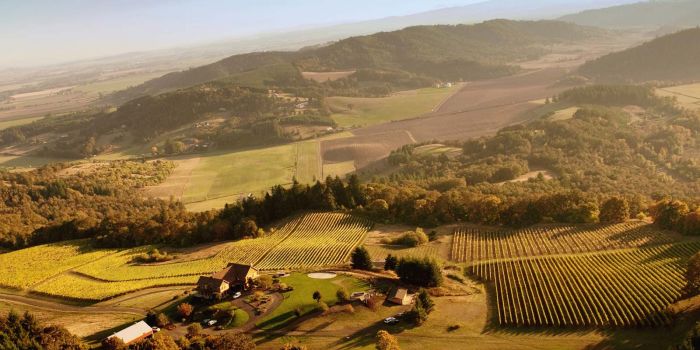 Less than an hour south of Portland Oregon is where Willamette Valley's world famous Pinot Noir, Pinot Gris and Chardonnay Wines are made and where you'll find Youngberg Hill. Winding country roads lead visitors through hundreds of small family run vineyards, olive, hazelnut orchards and livestock ranches. Youngberg Hill Vineyards and Inn is perched high on a hill at the crest of surrounding Pinot Noir, Pinot Gris and Chardonnay vineyards.  The scenery could not be more picturesque as deer and elk graze on the hillsides, and owls hoot as the bright moon rises along the quaint country back roads.

The story begins 28 years ago with the winery's founder Wayne Bailey, a passionate winemaker and the owner of Oregon's Youngberg Hill Vineyards and Inn which he founded in 1989.  Originally a farmer from Ohio, he studied winemaking in Burgundy France where he learned an invaluable lifelong lesson that less intervention of chemicals equals a healthier terroir for the generations to come.  Bailey built his wine business by organic and biodynamic farming without the use of irrigation. He found the ideal place to create some of the finest Pinot Noirs in the cool climate with elevation as found in Willamette Valley which he describes as the sweet spot pinched in between two mountains with cool coastal air at night.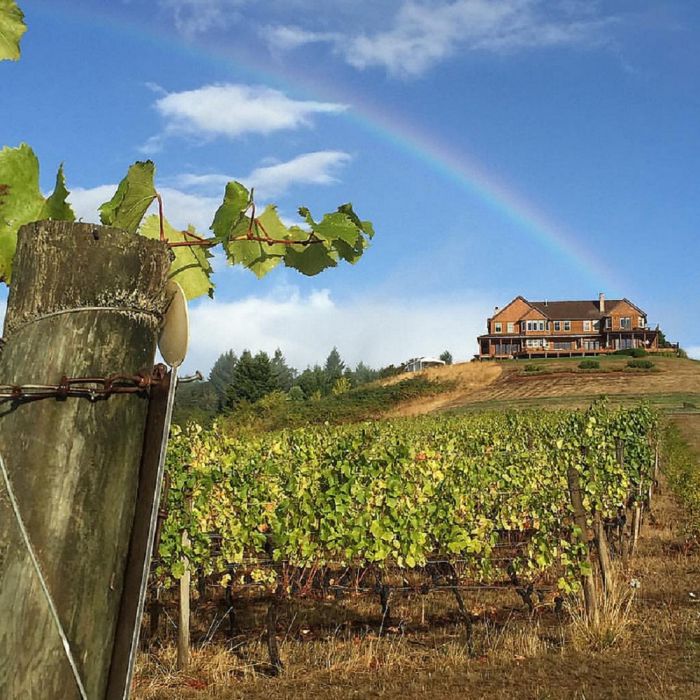 Wine enthusiasts come to this part of the world seek out a chance to be immersed in the land and the estate of one or the region's top wines. Youngberg Hill Vineyards is where you'll also find Oregon's premier nine-room inn.  The first-floor dining room and living room are the gathering place for fellow wine lovers to enjoy a glass around the fireplace, gorgeous redwood tables or lounging in the oversized leather furniture. The cozy tasting room with fireplace and large windows overlooking the vineyards and the valley tempt visitors to stay awhile and savor the next glass.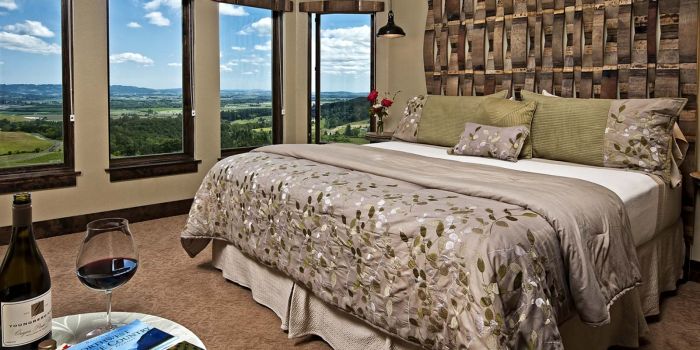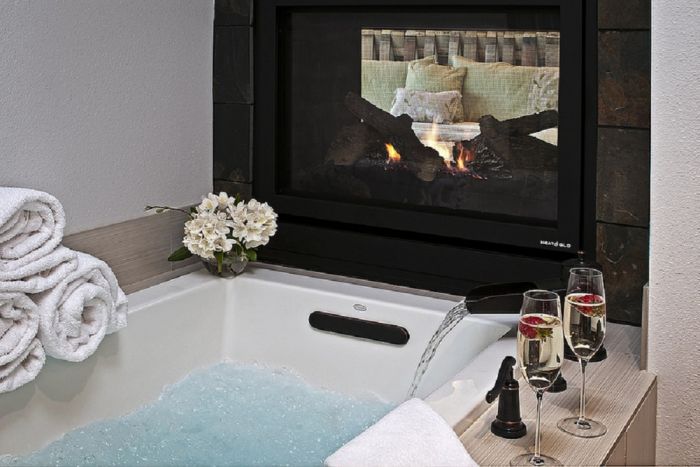 The accommodations at Youngberg Hill Vineyards and Inn are as exquisite as their last vintage.  Youngberg Inn's Martini Suite offers a wraparound balcony perfect for watching the sun cast its rays over the valley. Suites offer the perfect place to enjoy the setting with a toasty brick fireplace sofa and to, king bed and wine barrel accent furnishings. Bathrooms are equipped with Kohler air Jacuzzi tubs, oil rubbed bronze antique style hand water pump faucets.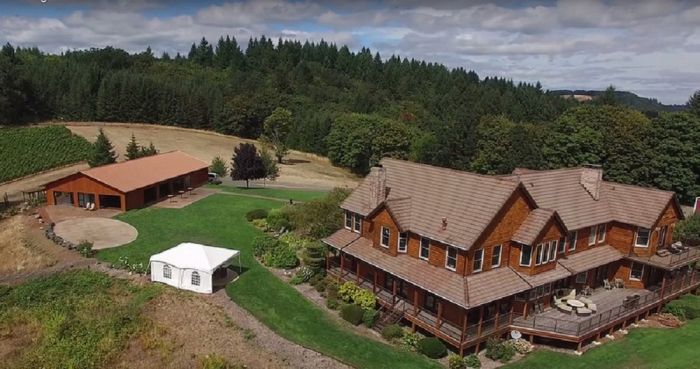 A day in this glorious wine country begins with breakfast in bed overlooking the vineyard and Willamette Valley, or in their secluded dining room where guests mingle at the central oak dining table in the dining room. Here is where the host and winemaker, Wayne Bailey greets guests each morning. Breakfast is elegantly served with fresh fruit and hardy option such as fluffy biscuits with eggs or smoked salmon gravy with bacon for a great start for the day.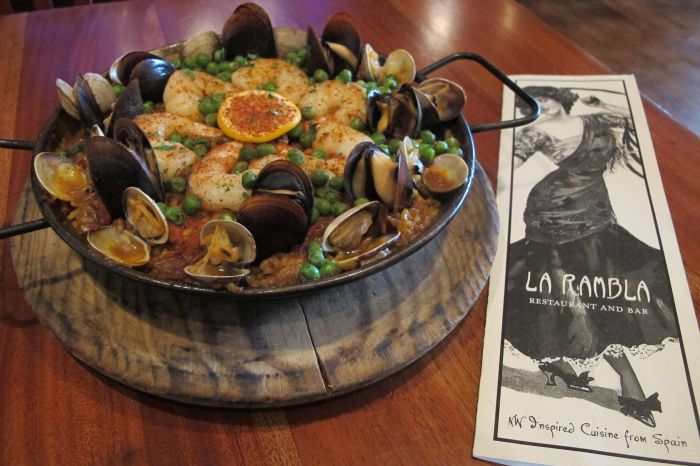 Dinner is part of the epicurean adventure in Willamette Valley at lovely eateries such as the award-winning La Rambla in historic McMinnville which is a short ten-minute drive from Youngberg Hill. This Spanish Tapa restaurant is located in a beautifully restored brick building originally constructed circa 1880 with 14-foot ceilings, gorgeous fabrics and warm blown glass pendant lighting. A peacock overlooks the dark mahogany copper-topped bar curing sangria while Spanish guitar music adds to the romantic ambiance. The restaurant and bar have been recognized by the Wine Spectator with an Award of excellence for the past 10 years with a menu that features Iberian Peninsula specialties such as their not-to-be-missed signature dish, Paella or the sautéed garlic chili shrimp presented with shrimp bathed in aioli circled by pimento d' espelette and Calabrian chilies. Local Oregon and Spanish wines are featured on the award-winning wine list.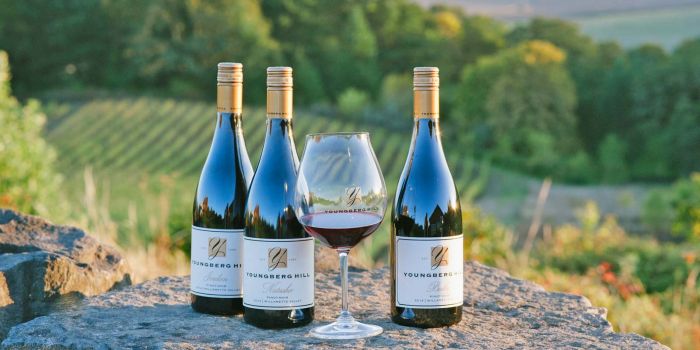 There's so much to do and see in the area and back at Youngberg Hill, guests love their summertime Wine Wednesdays with an expansive event center of live local music, food and wine. Nearby favorite attractions include the Evergreen Aviation and Space Museum and indoor waterpark, Tillamook Cheese Factory, and the majestic Oregon Coast.
The Willamette Valley is a wonderful part of the west coast wine experience where guests can enjoy fine wines and beautiful nature that surrounds the experience. A long weekend at Youngberg Hill Vineyards and Inn is the ideal way to fully immerse in Oregon's rich wine culture while enjoying their award-winning Pinot Noir and exquisite accommodations that ensure a fabulous wine, stay and play experience.